10 Employee Engagement Strategies for a Healthier Company Culture
Employee engagement—having employees who are "emotionally and psychologically attached to their work and workplace"—is crucial to creating a positive workplace culture and successful bottom line. At TargetCare, we pride ourselves on high employee engagement, positive relationships, and most importantly-- a healthy work culture. In celebration of our 17th business anniversary this month, we're sharing 10 things we do at TargetCare that you can also be doing to improve employee engagement, workplace culture, and bottom line.
1. Make employees feel heard
Every individual should feel valued and heard, regardless of their status within the company. You never know where the next big idea will come from, so let every employee have a seat at the table and feel empowered to share their thoughts. Not only does a comprehensive approach to listening help an organization pinpoint and quickly address problems, it makes people feel valued.
What TargetCare employees are saying:
"It's so nice and refreshing to know that your voice is being heard and your input matters. We can sit around a table and have a discussion and next thing you know it can be a new service, policy, or process to push out to our clients and that's really exciting." - Christine M., Director of Data Analytics & Provider Services
2. Foster a family feel
Over half of employees want a workplace culture with a 'family feel', according to a CIPD survey. What exactly is the upside of a 'family feel' culture beyond employee satisfaction? It turns out employee satisfaction alone is important from a business perspective: happy, satisfied people make for more productive and engaged employees. To get started cultivating a family feel at work: Listen to employee feedback, create office traditions, be social, encourage expression and an open door policy, make the workplace comfortable, etc.
What TargetCare employees are saying:
"There's a family atmosphere here. We really care about each other and our coworkers." - Claire Hart, Marketing & Business Development Associate
3. Stay on the forefront of innovation
Workplaces that have innovative cultures inspire employee loyalty, confidence and willingness to go above and beyond. Employees at innovative companies are four times more likely to say they're proud to tell others they work there, nine times more likely to think their company is a great place to work, and four times more likely to give extra to get the job done.
What TargetCare employees are saying:
"I love how open we are to innovation and change. We're never afraid to rework a process in a way that will either benefit our staff or the clients and services that we provide to them." - Stephanie Z., Project & Process Manager
4. Effectively communicate company initiatives
Effective communication in an organization will not only foster transparency, trust, and healthy employee morale, it also ensures that there are fewer conflicts, negativity, and tension in the workplace. Make sure you're effectively communicating company-wide initiatives, especially your wellness program. You can do this by appointing a wellness champion or wellness committee to help promote and encourage others to participate in your wellness program.
What TargetCare does:
At TargetCare, we have an internal wellness committee that organizes and communicates team workouts, corporate wellness challenges, lunch and learns, and more.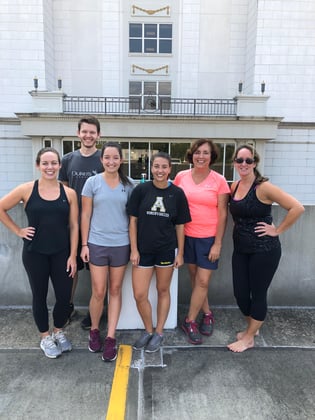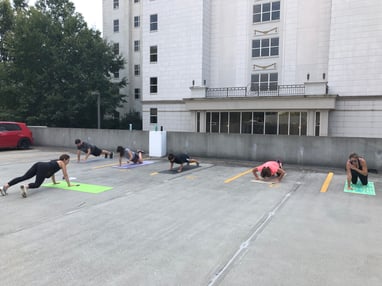 5. Provide opportunities for professional development
Employees who feel like they are making career advancements are 20% more likely to hold the same job in a year. Outlining a path for growth will keep employees engaged and help you retain top talent. Contributing — financially or otherwise — to your employees' individual growth shows that you value them, in addition to their work.
What TargetCare does:
TargetCare provides employees with opportunities to:
Talk to a professional development counselor

Attend personal development workshops and classes

Participate in leadership development book clubs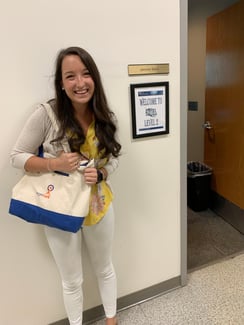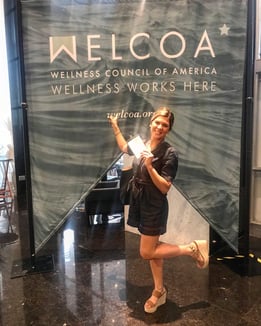 6. Plan volunteer events
Service projects are another opportunity to help workers cultivate closer relationships. And they're rarely expensive to implement. More importantly, they fulfill a central need among employees: finding purpose through work. That's a top driver of engagement, according to a Deloitte report. We all want meaning in our lives and to work for an organization that's contributing to the community and is socially responsible.
What TargetCare does:
Charity runs for health awareness

Christmas Angel Tree Program through the Salvation Army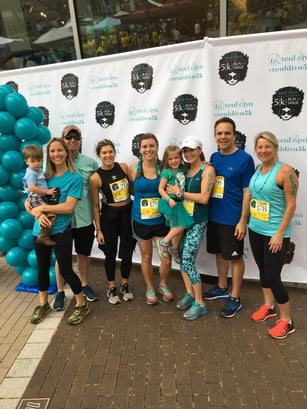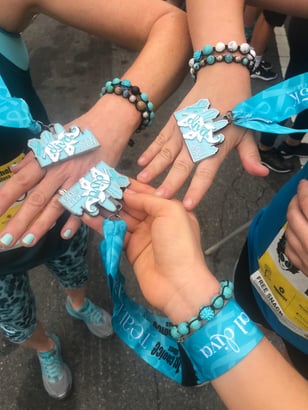 7. Organize social events outside of work
The level of employee engagement in your workplace has a lot to do with how your employees relate to one another. Set up opportunities for them to connect on things outside of work and foster personal relationships. You can keep it simple by having a Friday happy hour, forming a running club that meets once a week after work or organizing company-wide potlucks during lunch hours.
What TargetCare employees are saying:
"My favorite part about working at TargetCare is the sense of community we have here. Being new to the city I was looking to get plugged in again, and I found that in my relationships with my coworkers here in the office and our providers that are out in the field." - Emily B., Provider Coordinator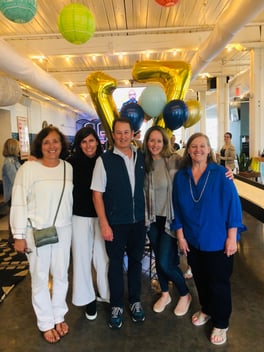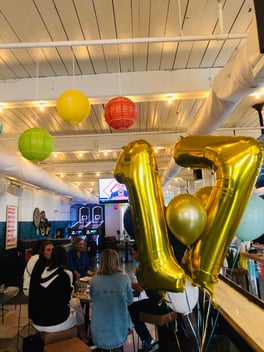 8. Model your core values and emphasize your mission
Employees are more engaged when there's a goal they can get behind and a purpose to inspire them. Your core values and mission statement are the foundation of your company culture, which plays a large role in how engaged your employees are. Start by creating a concise list of company core values, then train each employee in these values.
What TargetCare employees are saying:
"TargetCare's core values are what makes working here so special. I feel very privileged to work with a group of people that are an embodiment of our values. From our CEO down, there's a dedication that shines through and a desire to collaborate with our clients to improve the quality of their employees' lives." - Lindy O., Operations Supervisor
9. Allow for flexibility
Today's employees want more than a set five-day workweek or eight-hour workday. Provide employees with benefits such as remote working, flexible hours, and four-day workweeks. Encourage them to take a break, take a walk, or even work in an entirely different part of the office. All of these things help reduce stress and show employees that you genuinely care about their mental health, which helps boost morale, productivity, and loyalty.
What TargetCare does:
At TargetCare, leadership preaches the importance of maintaining a healthy work-life balance by offering perks such as flexible hours, the option to work from home, half-day Fridays during the summer, and an extra day of PTO on your birthday.
10. Use wellness as a tool to retain top talent
Employers who invest in the well-being of their employees will be rewarded with happy, dedicated employees. Leaders should ensure that employees have the resources, tools and on-site healthcare opportunities they need to live their healthiest life. Not only will employees feel genuinely cared for, they will be much more likely to stay at your company for longer.
What TargetCare employees are saying:
"I feel very fortunate to be part of the development team which includes individuals who can proudly say they have 10 plus years of seniority at TargetCare. Now that definitely shows how committed our team is." - Linda S., Director of Operations
Every organization has its own distinct culture, shaped by its values, priorities, the people who work there, and more. No matter your circumstances, be sure to cultivate a positive culture that enhances the talent, diversity and happiness of your workforce. Building a unique, positive culture is one of the best-and simplest- ways to get your employees to invest their talent and future with your company.
Whether you've thought about wellness at the workplace, haven't thought about wellness, or put things on hold because of COVID, here's some insight on why employees value working at a company that prioritizes wellness.