If you've made the commitment to invest in a wellness program, you want to make sure it gets used. Every successful program has implemented some type of incentive to help employees get started with behavior change. In the world of wellness, your program is only as good as your participation, and your participation is only as good as your incentive. In this blog, we'll guide you through the decisions you will need to make in order to ensure your incentive program works for you and your populations.
1. Define well-being program goals
Step back and review why you're offering a wellness program in the first place. Ask yourself the following questions:
How long have you offered a well-being program to your populations?
What type of response have you received?
How long have you offered well-being program incentives?
If you have offered incentives for at least a year, how has that worked?
What challenges with your program or your incentives have you faced thus far?
2. Establish a budget
Before you decide what rewards you want to offer, you have to know how much money you have allotted or want to allot to the incentives. A 2019 survey of 164 large companies by Fidelity Investments and the nonprofit Business Group on Health showed that 56 percent of large employers offered a well-being program to their workforce, and the average per-employee financial incentive to participate in such programs was $762.
3. Identify Eligible Populations
Determine the people who will be eligible to earn the incentive reward. This may include:
Current employees
Spouses or dependents
Members of the health plan
Spouses or domestic partners of members
4. Choose rewardable activities
There are three primary types of incentives that may work better than others depending on the type of wellness initiative:
Participation-based incentives: rewards for anyone who participates in the wellness program. This option is the most inclusive and encourages overall participation. Examples include:


Complete a biometric screening
Participate in a steps-based challenge
Complete a tobacco cessation program

Progress-based incentives: these rewards are given to participants that are on track for reaching their goals. This option is fairly inclusive and ensures active participation. Examples include:

Reaching goals around weight loss or number of steps counted.

Out-come-based incentives: awarded

to participants that meet a certain goal, such as healthy BMI levels or decreased risk for diabetes. Some look at this incentive rewards as the least inclusive as it excludes participants who haven't reached their goal yet. However, for the most part it still provides value as it shows employees where they need to be to really maximize their health. Examples include:

Record an in-range body mass index from a biometric screening
Log a minimum number of steps during a sponsored challenge
Test as nicotine-free in a cotinine test
Reasonable alternative standards: It is essential to identify alternative ways that a person may earn a reward. Employers especially must pay attention to this in order to be in compliance with legislative regulations. For example, you might want to reward people for participating in a steps-based challenge. Some people may be unable to do this because of a disability, a condition, or other factor, so you may give them the chance to earn their reward by:
Completing a session with a health coach
Setting and achieving a goal within the well-being program
Participating in an on-site well-being event such as a seminar or health fair
5. Determine rewards tracking
Once you have a list of the activities you are interested in assigning rewards to, you'll want to determine how to track progress. It's important to have a method for tracking, whether that's using a points system or working with a vendor to track compliance and participation outcomes.
6. Outline the rewards
Ideas for incentive rewards may include:
"Health cash" for employees and spouses not participating in company health insurance plan but participating with sustained engagement in company wellness program
Up to 12% discount of employee health insurance premium contribution
5% premium discount for sustained yearlong participation in the wellness program
$100 for completed HRA, biometric screening, personal health report with action plan & optional health coaching
Premium differential of $300 per year, or premium differential of $600 per year
Contributions up to $1,000 into a health reimbursement account
Discounts or reimbursement of up to $400 annually for offsite fitness club memberships
Tobacco free discount on medical plan premiums (20% off medical premiums for non-users or users who participate in a certified smoking cessation program)
$100 for completing qualifying smoking cessation program
Drawings for iPads, TVs with Wii Fit, gift cards, travel vouchers, fitness equipment, T-shirts
Additional paid time off
7. Have a communication strategy
Regardless of what type of incentive program you choose to put in place, your communications should be positive, clear, frequent and varied across different messaging platforms. It's important that you develop a strategic communication plan in order to launch the program and drive participation.
8. Rely on a wellness partner
Having experts to do the heavy lifting and guide through the process can help you get insight on what other companies have done and what's worked in the past. Partnering with an e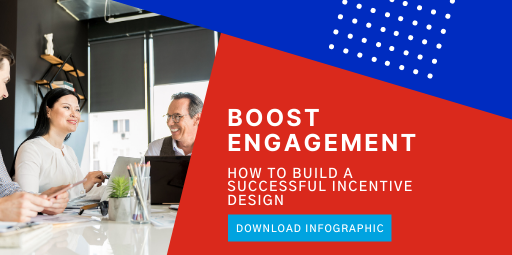 xperienced wellness vendor such as TargetCare can help you create a customized plan to maximize your program's effectiveness and improve the health of your employees.
By taking the right steps and keeping key questions in mind, you can design a wellness incentive that works for both your company and your employees. And if you need help along the way? TargetCare can help!
Want more tips on how to build a successful incentive? Download the Incentive Design Infographic.