Lack of Mental Health Screenings is Costing Employers
The Facts
Screening for depression as well as some cancers and chronic conditions is lagging among employees according to new research from the Integrated Benefits Institute—and it's costing employers big time in overall healthcare spend and productivity.
Depression, in particular, represents a disproportionately high productivity cost to employers, averaging $17 per employee per year in disability wage replacement costs with diabetes falling as the next-highest chronic condition.
In case you haven't heard by now, coronavirus is only exacerbating the pre-existing mental health issues our country has been dealing with.
The risk for depression among U.S. workers has risen 102% as a result of the coronavirus pandemic- and a whopping 305% for workers aged 20-39, according to a new report from Total Brain's July Mental Health Index.
These findings coincide with other reports indicating the pandemic is dramatically impacting mental health, including recent CDC data revealing that one in four young adults say they have considered suicide in the past month because of coronavirus.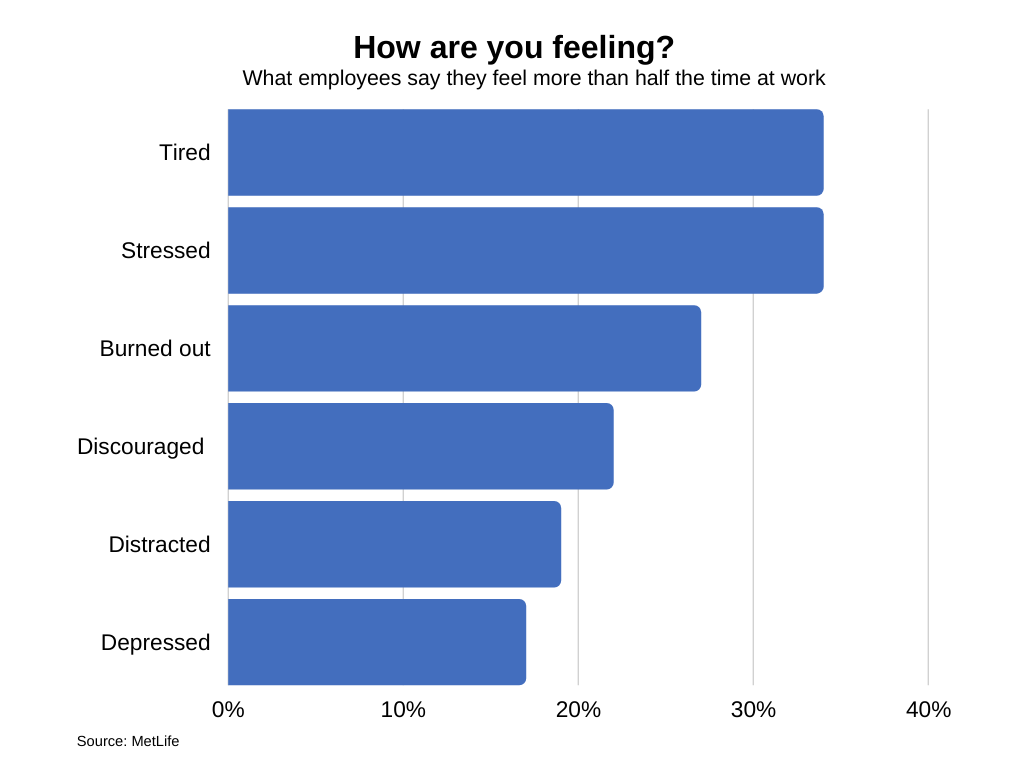 The Bigger Picture: Prevention in the Workplace
While there is currently an emphasis on mental health, preventive care as a whole is crucial to improving the overall well-being of employees and reducing lost productivity costs. Research from the Integrated Benefits Institute reinforces that screenings for serious health issues have proven to:
Save lives

Reduce treatment recovery times

Lower healthcare costs

Positively impact productivity

Increase business performance for an organization
For example, gaps for recommended cancer screenings ranged from 19% (cervical cancers) to 35% (colorectal cancers), meaning lost opportunities for early treatments that can also result in longer recovery times and more time away from work on leave (Integrated Benefits Institute).

Need help educating employees on what preventive screenings they should be getting and how often? This guide will help.
---
What Can Employers Do to Help?
The data clearly indicates that employers need to make mental health an absolute top priority. When it comes to prevention as a whole and noticing the barriers to care in the current environment, it has become critical that employers attempt to remove as many obstacles as possible and motivate employees and their families to focus on their health.
September is Suicide Prevention Month, and with suicide being one of the leading causes of preventable death in the U.S., this is yet another reason why employers need to be pro-actively addressing these issues. Not sure where to start? Here are some ideas:
Lunch and learns

Newsletters

Preventive screenings

Integrate mental health into your current wellness program
As stress, anxiety and depression rates rise, it's apparent that the second wave of COVID-19 is really a mental health wave. Now is the time for employers to show employees they truly care about their emotional well-being, by incorporating mental health initiatives into existing wellness programs. As we approach the uncertainty of what the election and colder months will bring, let's focus on taking care of ourselves and those around us.
Do you need help incorporating mental health in your workplace? TargetCare can help!