Wellness Guide for Working from Home
During this transitional time, it's up to you to create your new "normal" for the next few weeks or possibly months. One of our 5 tips for staying productive while WFH touched on the importance of developing a schedule and sticking to it. We're here to help you create a schedule that incorporates home wellness into your daily routine.
7:00 AM: Start your morning with a mindfulness practice.
Take advantage of the few extra minutes you have in the morning that you'd typically spend commuting to work and try it! Spending even a few minutes to practice mindfulness can help put your mind and body in a more calm, present state. This will allow you to be more thoughtful in how you respond to difficult situations throughout your day. Below are 3 options to consider if you don't know where to start with home wellness.
Meditation
For most of us, each moment in the day is in demand, with dozens of people to answer to and numerous mobile notifications going off at any moment. We can choose to spend five minutes of "free time" scrolling our Instagram feeds on our mobile phones, putting energy into other people, or choose to intentionally replenish ourselves and rest our minds. Try one of our favorite guided meditation apps:
Want more? 11 Best Meditation Apps of 2020
Gratitude
There's a growing body of research on the benefits of gratitude. Studies have found that giving thanks and counting blessings can help people sleep better, lower stress and improve interpersonal relationships. We hear a lot about how gratitude makes us happier, more humble and gracious, and even kinder to ourselves and others. Start your morning home wellness routine by devoting 5 minutes towards gratitude and see an early shift in your perspective.
Still on the fence? Try one of the 8 Unexpected Ways To Practice Gratitude That Aren't Journaling.
Breath Work
Breathing is a simple, effective way to reduce stress quickly and easily. It can improve the quality of your meditation practice as well. This breathing exercise can be done by anyone, anywhere, anytime.
Sit comfortably with your knees bent and your shoulders, head, and neck relaxed.

Place one hand on your upper chest and the other just below your rib cage. This will allow you to feel your diaphragm move as you breathe.

Breathe in slowly through your nose so your stomach moves out against your hand. The hand on your chest should remain as still as possible.

Tighten your stomach muscles, letting them fall inward as you exhale through pursed lips. The hand on your upper chest must remain as still as possible.

Practice this exercise for 5-10 minutes.
12:30 PM: Maximize your lunch break with this 20-minute core wo

rkout.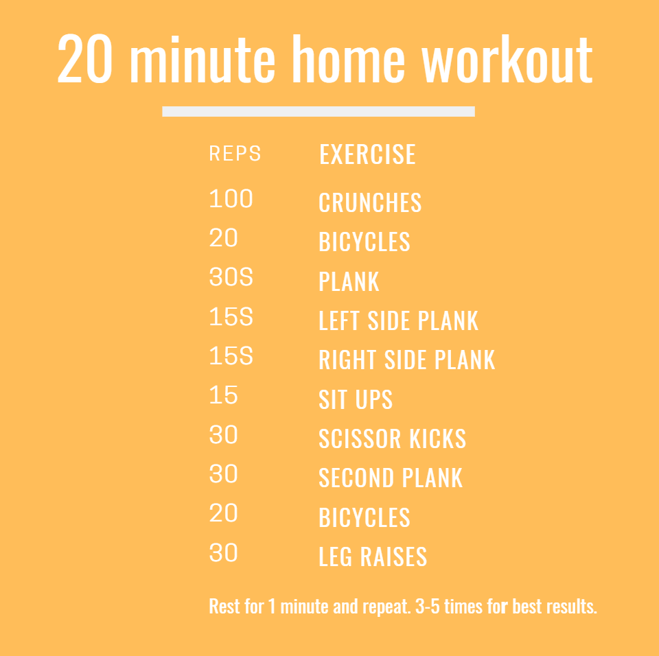 Lunchtime exercise can help you to build a healthier attitude towards your work-life balance, which is crucial for home wellness during this time. A midday workout allows you to split a long workday into two halves, separated by an activity that makes you feel good. This engages your brain and body in a different way, giving you a chance to refresh your workday with the positive hormonal and psychological benefits that exercise brings.
Switch it up each day! Pick from any of these 12 Best At-Home Workouts You Can Do Without Any Equipment
6:30 PM: Make a healthy homemade recipe for dinner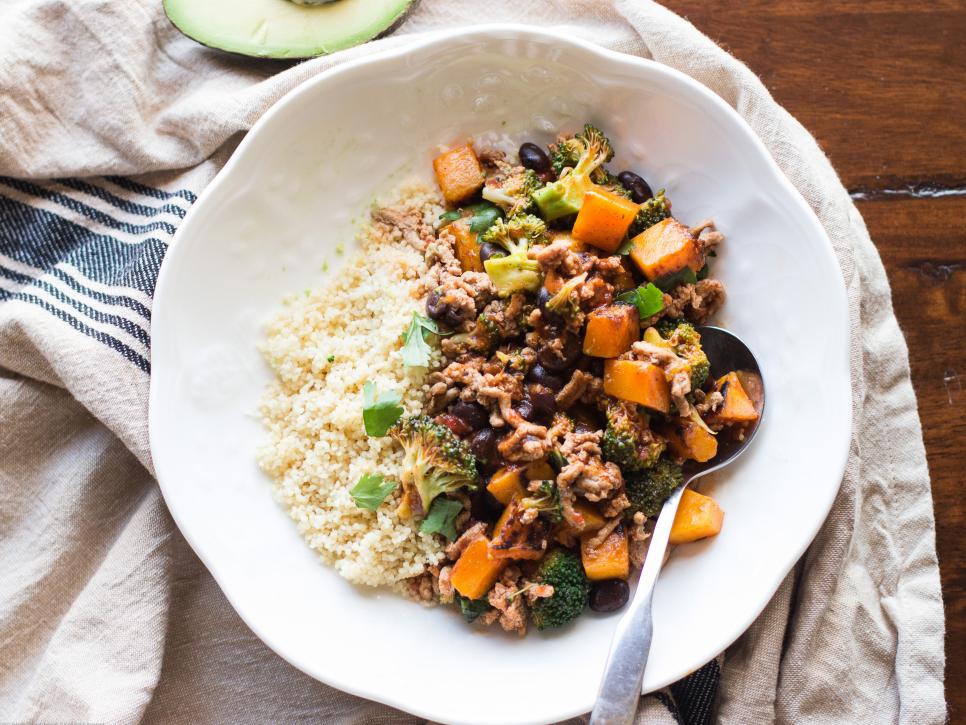 With restaurants being closed and homemade meals being the only option, people are turning to cooking while self-quarantined--not just for sustenance, but for comfort and entertainment, too. Here are our top picks from the list of 100+ Healthy Dinners in 40 Minutes or Less.
---
Use this as a guide to plug and play with our favorite home wellness practices throughout your day. This is a time to try new things and develop new habits. Now more than ever it's important that you prioritize your wellbeing and develop a structured, sustainable schedule that will help you stay balanced and on track.