Enhancing Employee Engagement & Retention with Workplace Benefits
Employees' needs relating to wellness are constantly evolving, and it's essential that employers are staying relevant. Bringing wellness into the workplace will improve productivity, serve as a benefit offering for retention, and increase engagement and loyalty to the company.
The Great Resignation combined with a surge of millennials entering the workforce, is forcing companies to be modern and competitive with their benefit offerings. 60% of employees feel that all companies offer the same resources, and 62% said their companies offer irrelevant resources.
89% of employees at companies with well-being initiatives are more likely to recommend their company as a good place to work. 7 in 10 employees would stay at their current job if their workplace offered enhanced health and wellbeing programs. Wellness programs at the workplace are proving to send a significant message to employees, and forward thinking employers are behind it and reaping the benefits from implementing these initiatives. 74% of employers view well-being as important to employees and a useful tool for recruiting and retaining staff.
As an employer, start by reevaluating the company's current stance on wellness.
What are you currently doing to prioritize wellness in your workplace?

How has the focus on employee health and wellness changed over the years?

Do you currently have a wellness plan in place? If so, have you made any changes to your programs over the last year or two?
Workplace wellbeing can look different for each company.
A few of the most common and effective examples typically involve one-on-one support; whether that be health coaching, onsite preventative care, counseling, chronic disease management or access to acute care.
Other aspects include cultural initiatives such as increasing PTO, health fairs, group activities, engagement programs, workshops, and investing in personal growth through lunch & learns and continuing education.
Another strong focus among most companies is on mental health resources, such as counseling, EAP, mental and behavioral health support or even financial resources and support. The emphasis on physical health remains through things like screenings, exercise programs, access to a fitness facility, or nutritional programs.
That being said, organizations are finally recognizing that employee health and wellbeing is all encompassing and employers are taking responsibility in offering more holistic health benefits for their employees.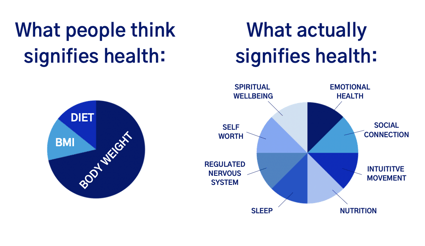 Wellness will continue to infiltrate into the workplace as employee's needs change. Employers can enhance current benefit offerings through implementation of a workplace wellness program, which will not only help with employee engagement, but also retention.